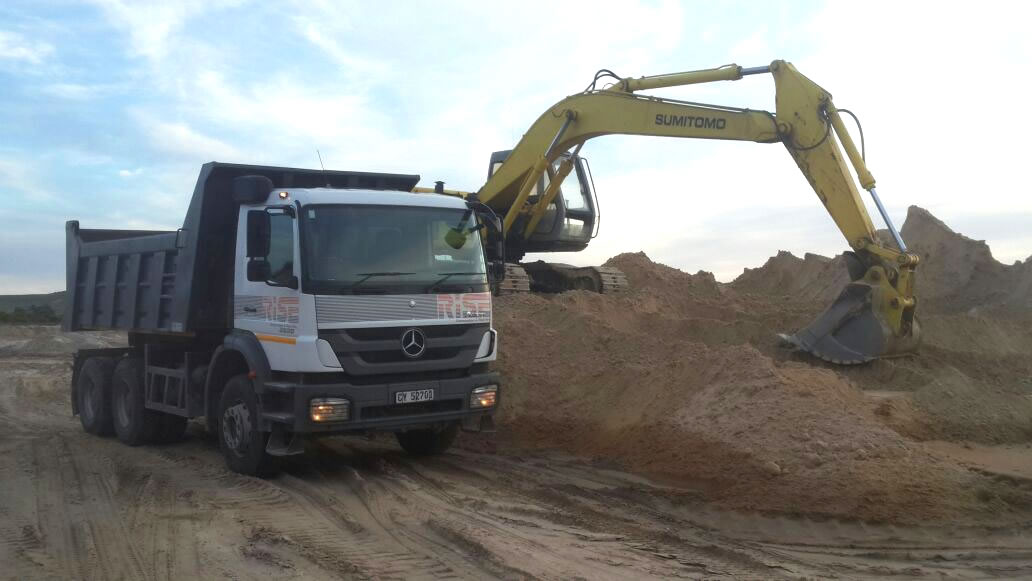 CONTACT • 083 454 6289 • info@riseconstruction.co.za
CIVILS, SAND, STONE & EXCAVATIONS
Rise Construction was founded by Morné Jordaan in 2012. Morné has been involved in the construction, earth moving and plant hire industry since 2005. The company has since then grown into a family business, serving the local community in the Cape Town area.
We believe in providing a personal, uncompromisingly ethical and reliable service experience to our customers. Our core values include honesty and integrity and we are always willing to go the extra mile.
Operating mainly in the greater Cape Town area, including the West Coast, we have plenty of experience working on major developments particularly in the Parklands and Plattekloof area.

BUILDING SAND & STONE SUPPLIERS
Building sand, Plaster sand, Filling sand, Malmesbury mix sand, 3in1 sand, Grey and Brown stone. Minimum load 3m³.

PLOT CLEARING
Plot clearing and rubble removal for private or commercial projects, including new developments. We are accredited by the City of Cape Town to operate as a Waste Service Provider in the Cape Town municipal area.

DEMOLISHING
Demolition work from start to finish offering you cost effective solutions.

BULK EARTHWORKS
We undertake excavations, rock breaking and site preparations.

MACHINE HIRE
Our fleet consists of tipper trucks, excavators, digger loaders, TLBs, bobcats and skid-steer loaders all operated by experienced operators.

CIVIL WORKS
Construction and maintenance of roads, bridges, canals and dams.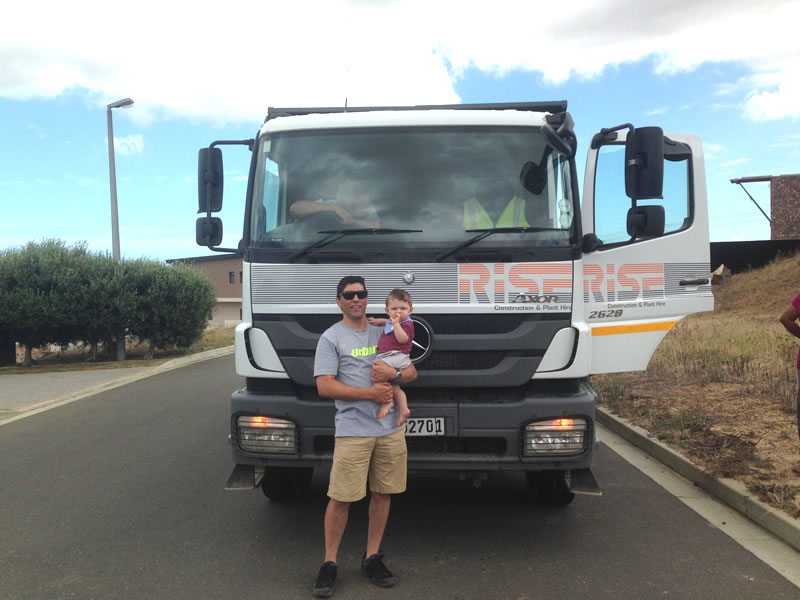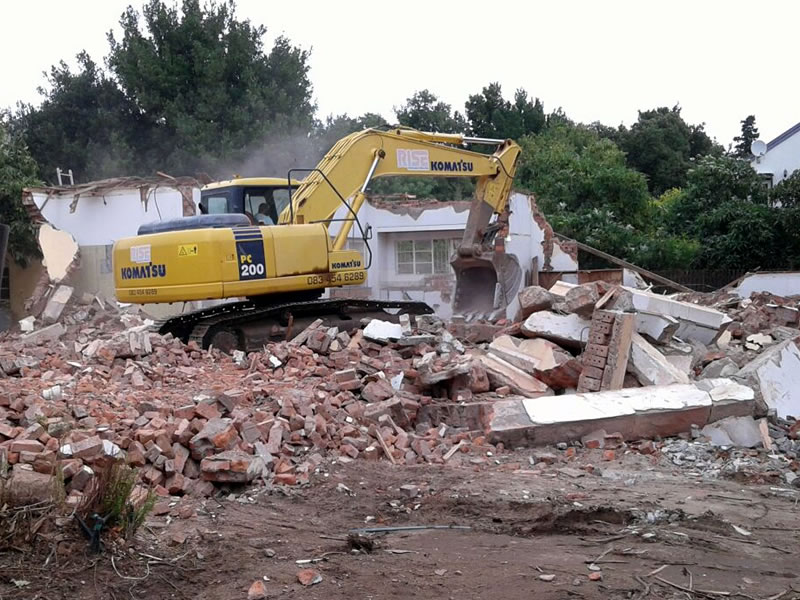 CONTACT US
FOR AN OBLIGATION FREE QUOTE
CONTACT
Morne Jordaan
Cell: 083 454 6289
E-mail: info@riseconstruction.co.za
Address: De Bron, Bellville, Cape Town